Sensitive Skin Facials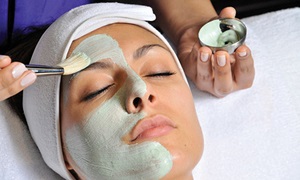 Sensitive Skin Facials are for those with reactive skin types to most products and/or product ingredients. Due to this, we have created a sensitive skin care facial that directs specific issues/concerns of your skin, while using gentle, all organic, and all-natural products.
Our estheticians are careful to use only organic and very calming ingredients to clean out your pores, as well as nourish your skin in a gentle manner.
Skin Facials begin with cleansing (with or without steam, depending on your level of comfort), light exfoliation, light extractions, organic mint and chamomile mask (to decrease any redness of the skin), antioxidant infused serums and a moisturizer to seal in all the nutrients, leaving your with a natural glow.